FREE SATURDAY FAMILY THEATRE
ARTS ACCESS...
Our Free Saturday Family Theatre Series is a FREE opportunity for kids of all ages to experience the magic of theatre. These FREE shows are open to all. Bring your kids, bring your parents, bring your neighbors! Reservations are required.
---
Free Saturday Family Theatre was created to offer an accessible & affordable program for families of Southern California to be able to introduce their children to the theatre. Free Saturday Family Theatre is one of ICT's 6 education programs.
---
"The  actors  were  fantastic  and  the kids  loved  being  involved  in  the  audience  as  well  as  a  onstage!"
Next Performance: March 2, 2019 at 11 AM!
Join us on March 2, 2019 for "Feast From The East," tales from Asia and the Middle East! Showtime is 11, so please arrive with plenty of time to park/get seated before 11 AM. Seating is first come, first serve. We'll see you at the theater!
some photos from past Free Saturday Performances
Making Reservations:
This is a FREE show, open to all, but seats are limited, so it is wise to reserve your seat. To make your reservation for these family-oriented performances, please fill out the form below or email us at ict@ictlongbeach.org. Be sure to include your name, your phone number and the size of your party! You may also call us at 562.495.4595, extension 103, to make your reservations.
RESERVE SEATS
OUR FREE SATURDAY FAMILY THEATRE SERIES IS SPONSORED IN PART BY:
FSFT 2019 Media Sponsor: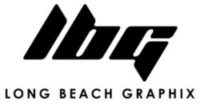 "The kids were smiling and laughing the whole time. Me too!"Mother of a 6 year old and a 7 year old
"It was excellent! All four of us loved it!" Family of four, ages 3 to 41
"Very delightful. We enjoyed it very much!"Group of 20 foster youths, ages 15 to 19
RESVERATIONS
You may also call us at 562.495.4595, extension 103, to make your reservations.
All performances are at the Long Beach Performing Arts Center at 11AM (unless noted otherwise) and will last approximately one hour. If you park in the parking structure, there is a $15 parking fee or 2-hour parking is also available at meters on Ocean Blvd.