Summer Youth Conservatory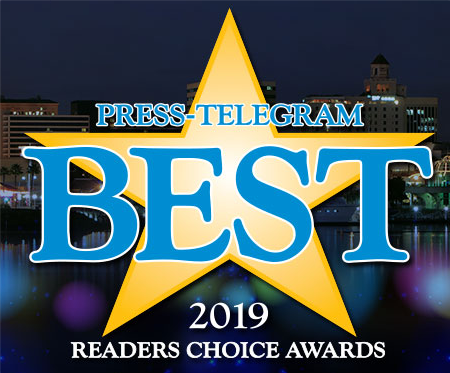 Voted Best Kids Camp
READERS CHOICE AWARDS 2019
The Program
Our Summer Youth Conservatory is a great way for kids from 7 to 15 to learn more about theatre!
This 4-week-long conservatory features instruction in acting, music, dance and playwriting taught by industry professionals, culminating in a special presentation for parents and friends.
2019 Dates: July 8 – August 1
Monday–Thursday, 9:00 am to 1:00 pm
All classes will be held at The Marketplace in Long Beach
(2nd & PCH, in the same center as Ruby's Diner and Trader Joes)
Apply Online
Take advantage of our
"Tell-a-Friend" special!
Submit your application along with a friend's application
and we'll take $25 off registration for you AND your friend! Call for details! 562-495-4595
ALL SALES ARE FINAL.
The 2019 Summer Youth Conservatory participants will be presenting a free performance on August 1, 2019.
All are welcome to attend this free performance but reservations are necessary.
RSVP for the 2019 Summer Youth Conservatory Special Performance
August 1st – 6:30pm
ICT – Long Beach Performing Arts Center
330 E. Seaside Way, Long Beach CA 90802
RESERVE A SPOT – FINAL PERFORMANCE (2019)
AUGUST 1, 2019