Being an Usher at International City Theatre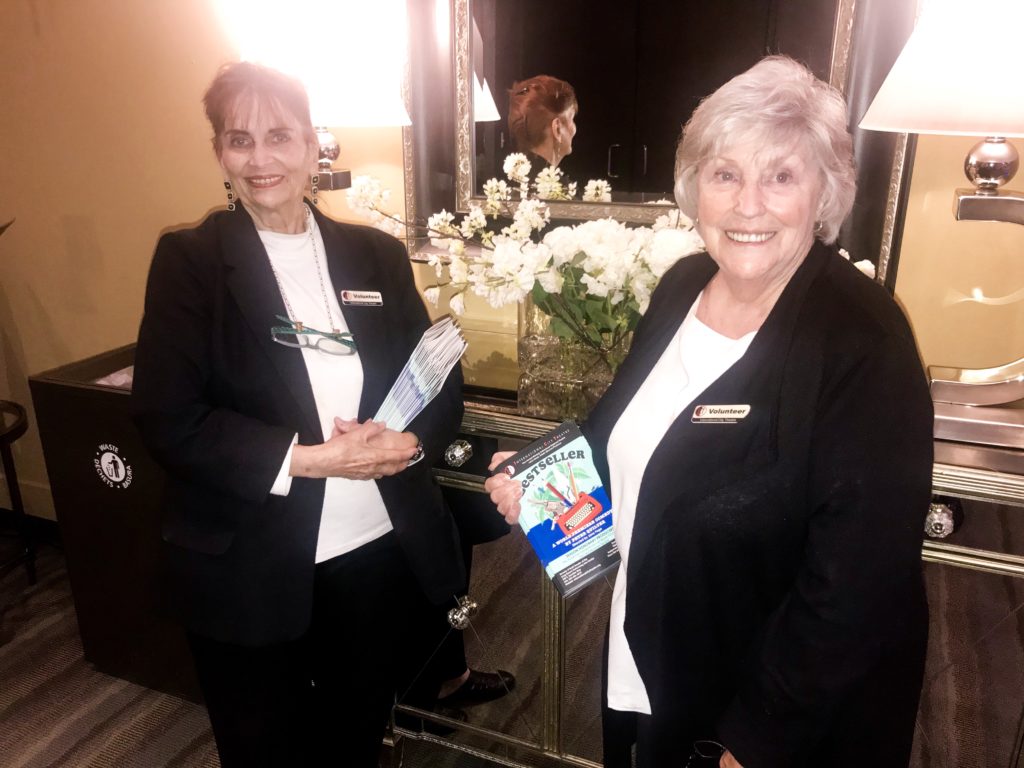 Being a non-profit professional theatre is no easy feat – especially for a theatre that believes artists should be paid. One way that our community assists ICT is by giving their time as an usher to greet patrons, help them find their seats and ensure a positive theater-going experience. This helps ICT better serve their audiences while also providing a unique opportunity for volunteers to swap their time for free admission to professional quality shows. We feel very grateful to have gained so many loyal and caring ushers over the years, and we got a chance to hear from them on why they choose to volunteer for ICT.
We asked long time ICT Usher Carole Brennan why she volunteers her time at the theater. "Why? Because being a volunteer has (or should have) the ability to return a most tremendous "feel-good" sensation. You've helped out a not for profit organization whose mission is to return something worthwhile to the community. It may be clothes for a school child, a lawn mown for a shut-in or a cash donation to keep a mental health clinic open. Seeing a well-acted play or musical certainly does that for me." When we asked why International City Theatre specifically, Carole said "ICT produces not good theatre, but excellent theatre. Secondarily because the people responsible for ICT's continued being are warm, friendly and loving people who treat their volunteers with respect and friendship. And, last because of the people who come to see each performance. They make up some of the best audiences around."
Another friend of ICT is Bruce Jenkins who has been volunteering for us for over 10 years. "After relocating here [Long Beach] in the early 80's, I became aware of the ICT at LBCC—and was amazed at their strong following. After their move to downtown at Center Theater [renamed the Beverly O'Neill Theater] during the spring of 2009, I was desperate to see their production of IS HE DEAD? My only problem was — I had no money. So, I called and asked, "is there a way that I could help at the theater and have a chance to watch the play?" And here I am 10 years later… still working shows, while enjoying all these wonderful plays without guilt."
It's humbling to know that there are so many people in our community who value live theatre and choose to participate and take advantage of this opportunity to see professional theatre by giving of their time to serve the community and to support this great art form. Usher positions at ICT are available for adults over the age of 18 and in good physical health to help patrons navigate up and down the stairs of the theater. Volunteers are required to usher at least one performance of each of ICT's five shows. If you are interested in becoming an usher for International City Theatre, please reach out to Jordan at 562-495-4595 ext 100 or jordan@ictlongbeach.org.