Until Every One Comes Home
Perhaps you listened to the radio in the 1940's or your grandparents have shared with you some of the music from their youth. In February, you will have the opportunity to experience some of the songs in a fun twist on one of the most iconic musical groups of the era, The Andrews Sisters. International City Theatre will be debuting The Andrews Brothers, featuring music of the big band era.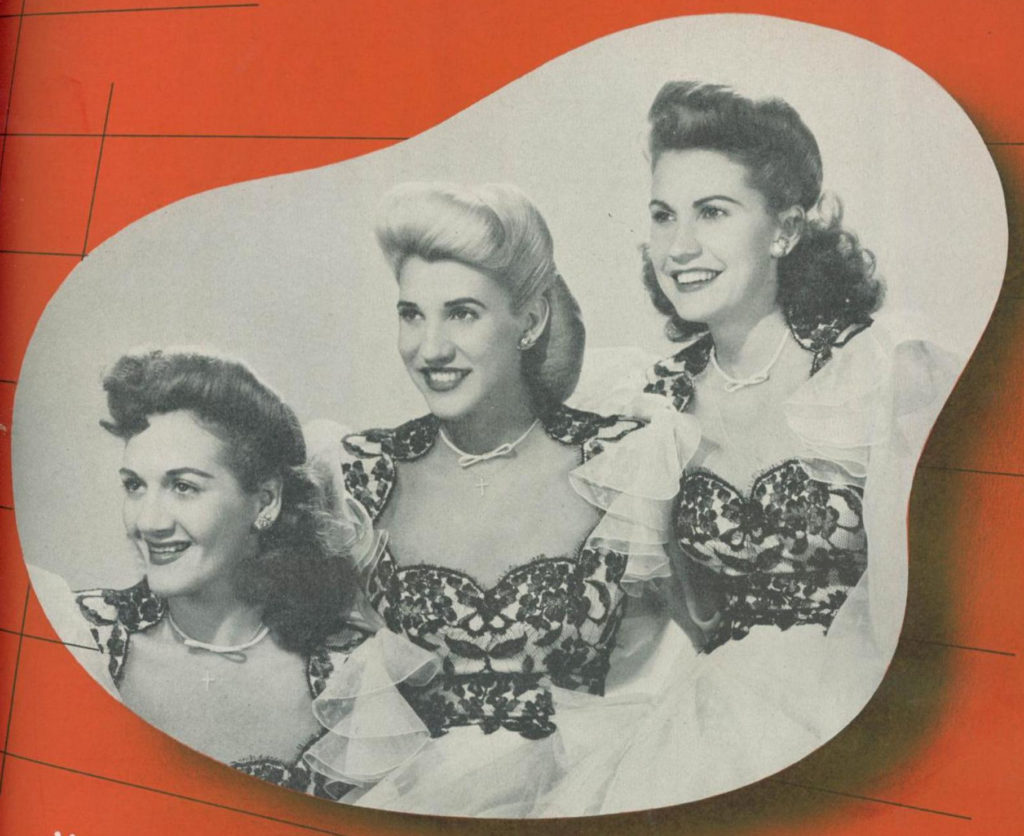 The Andrews Sisters became part of the Patriotic fabric of World War II America. The harmonic vocal trio was promoted as the "Sweethearts of the Armed Forces Radio Service," and even toured extensively in combat zones to raise morale. They provided a musical security blanket to a war-torn country. The sisters were idealized by American soldiers and adored by those on the home front, winning 19 gold medals and making them the most successful all-female singing group of the first half of the twentieth century. Entertainers such as Bette Midler, Christina Aguilera and the Manhattan Transfer have all covered songs by the Andrews Sisters. But can you imagine three male soldiers singing in their place?
That is exactly what happens in the upcoming musical performance of The Andrews Brothers. When The Andrew Sisters are scheduled to headline the big USO show, but end up being quarantined for a flu outbreak, three soldiers find themselves giving the performance of a lifetime.
During the Second World War, the USO provided an outlet for military men and women, offering numerous morale boosting activities, including "Camp Shows" for troops around the globe. Their official motto being "Until Every One Comes Home." Entertainers, representing every corner of show business, would selflessly volunteer to perform for free. Between 1941 and 1945, the USO performed over 300,000 shows, including such celebrities as Bob Hope, Humphrey Bogart, Judy Garland, Frank Sinatra, Laurel & Hardy, the Marx Brothers, Lucille Ball, The Rockettes, and of course The Andrews Sisters. Come see a fun twist, with toe-tapping music, on the iconic trio in The Andrews Brothers, showing February 19 – March 8 at International City Theatre.